Get Ordained™ Blog - Page 5
An unfortunate fact of life is that thieves and scammers are always prowling for targets- even those who are about to get married. Keep yourself safe by keeping an eye out for these common wedding scams.
Category: Society
Do you want your wedding reception to stand out from the crowd? One way couples are getting creative (and caffeinated) is with coffee bars. Check out how to pull off this hot new trend at your own wedding reception.
Category: Wedding Materials
A new Instagram account has caused quite a stir for posting pictures of megachurch leaders wearing shoes that cost thousands of dollars. The account has opened a dialogue about what leadership in church really means.
More and more couples are opting for mini-moons right after their wedding instead of the full-blown honeymoon. Mini-moons tend to be shorter and closer to home. Check out these tips for the perfect mini getaway.
Category: Marriage
A healthy marriage requires a lot of work, and unfortunately, nearly half of them don't work out in the end. While the following factors all increase your likelihood of divorce, they are not the final word.
Category: Marriage
If you're experiencing loneliness, sadness, lethargy, or are feeling isolated after your wedding, don't worry- it's more common than you think. Here are a few tips for getting over the post-wedding blues.
Category: Marriage
At a certain point in your life, you have to start considering financing your funeral expenses through insurance. Burial insurance will assist your loved ones with financing your funeral after you're gone.
Category: Funeral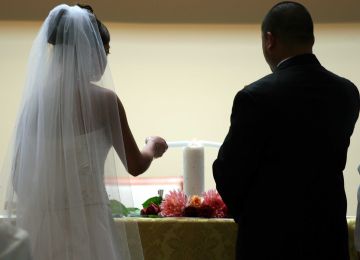 There are many fun, beautiful and symbolic folk wedding traditions you may consider incorporating into your wedding. In fact, there are countless cultural traditions out there- Here are a few of the most common. 
Category: Wedding Materials Wedding Planning
If you're performing a wedding ceremony for the first time, you may have some nerves. But fear not! We've got some suggestions on how to calm your nerves, conquer your nerves, and nail the performance.
Category: Perform a Wedding
If you're planning a honeymoon, you might find that the costs are adding up quickly. Don't blow all your savings on your honeymoon! Instead, utilize these tips to get a great honeymoon getaway all while saving money.
Category: Wedding Planning