Posts Tagged: Wedding Day
Engaged? From bad toasts to unruly kids to absent vendors, you may be having nightmares about any of the common wedding day disasters. Thankfully, no matter the problem, there is an elegant and creative solution.
Category: Wedding Planning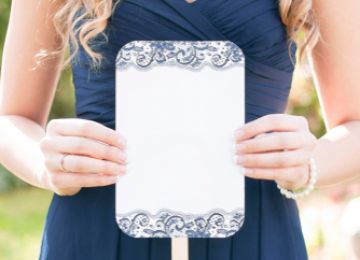 We all know the old adage "work smarter, not harder". That can actually apply to wedding planning too. Here are some clever wedding hacks that may just save the day during your wedding ceremony and reception.
Category: Wedding Planning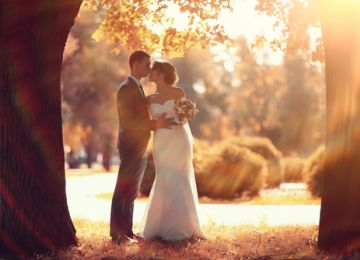 Fall just eclipsed summer as the most popular season for weddings. But they do come with some caveats. From weather woes to planning around holidays, here are all the things you need to consider for your big day.
Category: Wedding Planning
Trying to throw together a Halloween wedding on short notice? While that may seem like a tall order, it's not impossible. From getting a dress to hiring a band, here's how to throw a fun Halloween wedding in 30 days.
Category: Wedding Planning
Many couples now are writing their own wedding vows rather than sharing traditional religious vows. From the ideas stage to delivering your vows, there are a number of ways you can go about writing your custom vows. 
Category: Wedding Materials
One under-reported stressor of brides and grooms everywhere is their wedding party. From personality clashes to money squabbles, having the wrong people can really rain on your parade. Here's how to deal with the drama.
Category: Wedding Planning
If you're looking for a fun and crowd-pleasing dessert for your wedding guests, a candy bar may be the perfect idea for you. If you want to give your guests a treat, here's how to pull off the perfect wedding candy bar.
Category: Wedding Materials
One of those things you don't think about when setting up your wedding is your wedding lighting. But proper lighting is actually one of the most important details of the whole event. Here's how to nail the lighting.
Category: Wedding Materials
Getting married? Don't forget the rehearsal dinner the night before. Ironing out all the kinks before will give you peace of mind on the big day. And it's a fun way to see your wedding party together before the ceremony!
Category: Engagement
If you live in an area where natural disasters are common, then you do run the risk of a disaster threatening your big day. Avoid heartbreak with proper preparation and by purchasing wedding insurance.
Category: Wedding Planning