Posts Tagged: wedding day
There are many benefits to having a summer wedding. From brighter wedding colors to great weather, there's a reason most couples hold their big day in our warmest season. Take a look at those and other pluses here.
Category: Wedding Planning
Many grooms put a lot of thought into how their suit or hair looks- but not much into their skin. Don't overlook proper skin care; you'll need to take great care of your skin if you want to look your best at the wedding.
Category: Society
Holding a unity ceremony at your wedding is an increasingly common ritual in modern weddings. Jointly lighting a unity candle is a great way for couples to symbolize their union and the beginning of their marriage.
Category: Wedding Materials
Do you want your skin to glow in your wedding photos? Who doesn't! This guide will help you get a proper wedding skincare regimen so that you'll positively glow on your big day and in your wedding photos. 
Category: Wedding Planning
Do you want your wedding reception to stand out from the crowd? One way couples are getting creative (and caffeinated) is with coffee bars. Check out how to pull off this hot new trend at your own wedding reception.
Category: Wedding Materials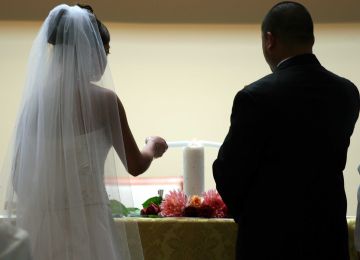 There are many fun, beautiful and symbolic folk wedding traditions you may consider incorporating into your wedding. In fact, there are countless cultural traditions out there- Here are a few of the most common. 
Category: Wedding Materials Wedding Planning
If you're performing a wedding ceremony for the first time, you may have some nerves. But fear not! We've got some suggestions on how to calm your nerves, conquer your nerves, and nail the performance.
Category: Perform a Wedding
Across the country, budget-conscious couples are turning to micro weddings for their big day. In fact, these intimate events have been gaining in popularity for years and years. Is a micro wedding right for you?
Category: Wedding Planning
Your wedding day is a celebration of you and your partner's love. But you will want to keep the comfort and happiness of your wedding guests in mind too. Here are a few ways to make sure they leave pleased as punch!
Category: Wedding Planning
Makeup isn't just for ladies anymore! More and more grooms are looking their glowing best by utilizing wedding day makeup. If you're a groom-to-be who wants to be radiant on your wedding day, check out these tips.
Category: Wedding Planning