Posts Tagged: family
The death of a loved one is tough- whether to take your little one to the funeral just adds to the difficulty. If you're struggling with the idea of taking your child to a funeral, consider these ideas. 
If you're getting your child baptized, you'll definitely want to celebrate with friends and family afterward. Consider these exciting post-baptism festivities to commemorate the memorable and exciting day. 
If you and your partner are planning on moving in together, you'll need to learn to compromise in all sorts of ways. Check out these tips for working collaboratively to build the home of both your dreams.
Category: Marriage
Many couples host a joint engagement party to celebrate their engagement with family and friends. Take a look at this guide to find out how to pull off the perfect party that will get your guests excited for the wedding.
Category: Engagement
If you were never baptized and are now and an adult seeking to be baptized, you may think your ship has sailed. But don't worry, even as an adult you can still be baptized. Find out what that entails here.
Category: Baptism
Crafting a loved one's obituary is something most of us will have to do at some point. Unfortunately, it never gets easy. However, you can ease the burden on yourself a bit by following these simple pointers.
Category: Funeral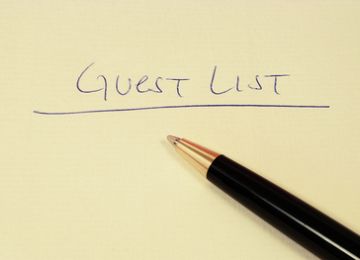 Creating a wedding guest list is one of the first tests of a couple's ability to compromise. Check out these tips for whittling down your ideal list to one that is manageable, affordable, and agreeable to both parties.
Category: Wedding Planning
Choosing your children's godparents is a very big decision- This is a person that you'll trust to help raise your children. Here are some tips on how to select the right individual for this important duty.
Category: Society
Paying for your wedding is one of those things that many engaged couples are afraid to think about. Should you take out a loan? ask your parents? Not to worry-- here are a few ways to finance your dream wedding.
Category: Wedding Planning
So you just got engaged and want to show off to the world. Announcing your engagement is more than just a social media post, though. Take a look at the best tips for the best way to broadcast the good news to the world.
Category: Engagement