Marriage Articles
There are numerous studies showing that married people are, on average, healthier than single people. Why is that? From healthier food habits to a higher quality of life, there are numerous reasons why.
Category: Marriage
Earlier this year, Tennessee sought to prevent ministers ordained online from performing wedding ceremonies. Now the Universal Life Church is suing the state to ensure their ministers' rights are upheld.
Category: Marriage
If you're getting married for a second or third time, you may think you know everything about married life. However, getting remarried has its own set of complications. Avoid trouble in the future with these tips.
Category: Marriage
Toxic relationships don't begin and end with physical or mental abuse. Some begin with controlling behavior, like policing your time or limiting your contact with others. Here are signs you may have a controlling spouse.
Everyone knows that a great marriage requires a lot of effort from both parties. But even a little work goes a long way. Consider these marriage tips to strengthen the bond between you and your partner.
Category: Marriage
Before the wedding, couples need to have that age-old discussion of whether or not to open a joint bank account. Knowing the level of financial entanglement you'd both like will save you headaches down the line.
Category: Marriage
Whether your marriage is flying high or going through a rough patch, showing affection to your significant other is a great idea. From giving gifts to holding hands, here are some great tips to show love to your spouse.
Category: Marriage
Previous generations often saw couples get married because of pregnancy. But that is less common now. If you've found yourself unexpectedly pregnant, consider whether marriage is the correct choice for you and your baby.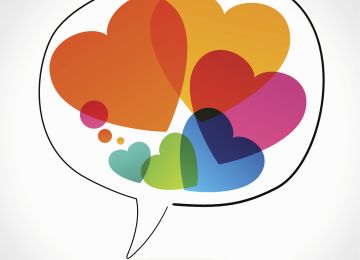 The five love languages are a popular way of defining how you show and receive affection. Knowing your love language can help improve communication and increase the bonds between you and your partner.
Category: Marriage
More and more couples are opting for mini-moons right after their wedding instead of the full-blown honeymoon. Mini-moons tend to be shorter and closer to home. Check out these tips for the perfect mini getaway.
Category: Marriage