Posts Tagged: communication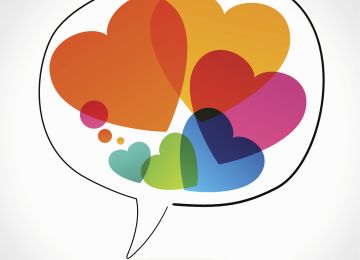 The five love languages are a popular way of defining how you show and receive affection. Knowing your love language can help improve communication and increase the bonds between you and your partner.
Category: Marriage
A healthy marriage requires a lot of work, and unfortunately, nearly half of them don't work out in the end. While the following factors all increase your likelihood of divorce, they are not the final word.
Category: Marriage
If you're experiencing loneliness, sadness, lethargy, or are feeling isolated after your wedding, don't worry- it's more common than you think. Here are a few tips for getting over the post-wedding blues.
Category: Marriage
At a certain point in your life, you have to start considering financing your funeral expenses through insurance. Burial insurance will assist your loved ones with financing your funeral after you're gone.
Category: Funeral
If you're planning a honeymoon, you might find that the costs are adding up quickly. Don't blow all your savings on your honeymoon! Instead, utilize these tips to get a great honeymoon getaway all while saving money.
Category: Wedding Planning
The wedding cake is likely going to be one of the parts of your wedding that your guests remember most. But they are often very expensive. Check out these tips on how to get a great cake without breaking the bank.
Category: Wedding Materials Wedding Planning
One thing many couples don't think about before moving in together is how to equitably divide the housework. Often, women take on more than men. Avoid resentment with these tips on how to divide the chores fairly.
For most couples, moving in together is a big step forward in the relationship. Sharing a space, possessions and even pets is an exciting prospect. Make sure you do it right by following these quick tips.
Category: Society Engagement
Planning your wedding menu is a lot of fun. But you'll need to keep in mind how to cater to the dietary restrictions of your guests. Having a vegetarian and vegan option available will ensure everyone is happy!
Category: Wedding Materials Wedding Planning
Many couples host a joint engagement party to celebrate their engagement with family and friends. Take a look at this guide to find out how to pull off the perfect party that will get your guests excited for the wedding.
Category: Engagement