Posts Tagged: Wedding
Your wedding day is likely to be one of the best- and most stressful- days of your life. Hearing practical advice from people with wedding experience is important. Here's the wedding advice you need to hear.
Category: Wedding Planning
Anyone who has planned a wedding can tell you just how stressful it is. If you're planning a wedding, remember that taking time away from the endless planning is important to avoid wedding planning burnout. 
Category: Wedding Planning
Setting up your wedding registry is going to be one of the most fun parts of wedding planning. It's a great opportunity for you and your future spouse to think about the items that will help you build a home together.
Category: Engagement
Dessert tables are one of the hottest new trends in the wedding world. As customizing ceremonies becomes increasingly popular, many couples are eschewing the traditional cake for a whole dessert table.
Category: Wedding Materials
If you're experiencing loneliness, sadness, lethargy, or are feeling isolated after your wedding, don't worry- it's more common than you think. Here are a few tips for getting over the post-wedding blues.
Category: Marriage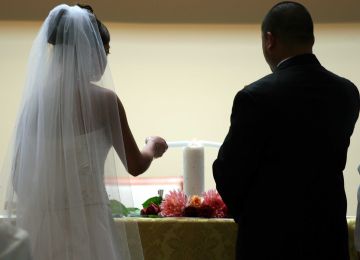 There are many fun, beautiful and symbolic folk wedding traditions you may consider incorporating into your wedding. In fact, there are countless cultural traditions out there- Here are a few of the most common. 
Category: Wedding Materials Wedding Planning
If you're performing a wedding ceremony for the first time, you may have some nerves. But fear not! We've got some suggestions on how to calm your nerves, conquer your nerves, and nail the performance.
Category: Perform a Wedding
When you think of common wedding problems, you probably think of issues that affect the bride. But what you may not know is that there are a ton of groom-specific issues too. Here are a few of the most common.
Category: Wedding Planning
Paying for your wedding is one of those things that many engaged couples are afraid to think about. Should you take out a loan? ask your parents? Not to worry-- here are a few ways to finance your dream wedding.
Category: Wedding Planning
Creating your wedding guest list might seem simple- but it can be deceptively difficult due to interpersonal or family politics. Keep the complications to a minimum with some simple guest list tips and tricks.
Category: Wedding Planning