Posts Tagged: Perform A Wedding
Looking for a wedding officiant? You've got options, but you want to get it right. From conducting your search to narrowing your choices down to the final decision, here are the ways to find your perfect officiant.
Category: Universal Life Church Wedding Planning
The ULCM has thousands of active ministers and members across the State of Tennessee, individuals whose Constitutional and spiritual rights have been denied them by Tennessee lawmakers without good reason. 
Category: Universal Life Church Perform a Wedding
If your friends have asked you to officiate their wedding, you'll be playing a very special role in their celebration of love and happiness. You're probably excited, nervous and unsure about where to even start you ...
Category: Get Ordained Perform a Wedding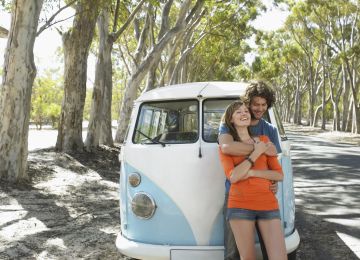 As wonderful as weddings can be, the costs add up quickly. When you are on a budget, this can make things interesting. While you may want to have the wedding of your dreams, you also have the honeymoon to think about. No ...
Category: Get Ordained Wedding Planning Marriage
Those who are in a healthy marriage can reap many benefits. People who are happily married often are healthier, live longer, and enjoy life more. You may be asking yourself whether or not your marriage qualifies as healt ...
Category: Get Ordained Marriage
Not every wedding is a state event, but even a small, simple ceremony takes a little planning. To be sure, not everything has to be perfect. Imperfections may often make the day memorable. Still, there are situations tha ...
Category: Wedding Planning Perform a Wedding
Being asked to perform a friend's wedding can be daunting. Our church is contact by dozens of individuals every month seeking guidance on how to officiate a wedding. Furthermore, these people don't just want to officiate ...
Category: Perform a Wedding
Perform a Wedding as a ULC Minister The most commonly-performed ministerial service provided by Universal Life Church ministers is the solemnization of weddings. Any ULC minister can perform a wedding in 48 U.S. state ...
Category: Perform a Wedding