Funeral Articles
With the ways that technology has revolutionized our lives, it's no surprise that live streaming services for funerals now exist. These audio and video broadcasts have made it possible to pay last respects to frien ...
Category: Funeral
Losing a loved one can be a traumatic experience. Each person grieves differently, though it is always something of a struggle. While it is going to take time for you to come to peace with what has happened, there are a ...
Category: Funeral
The loss of a loved one can feel like a devastatingly personal experience. While this is true in many ways, it can be helpful to remember that grief and mourning are universal experiences. The human race has been around ...
Category: Funeral
One commonality between human civilizations throughout history is the development of customs to remember and respect deceased family, friends and community members. Spiritual and cultural beliefs dictate how people bury ...
Category: Funeral, Ceremonies
Dealing with the loss of someone close to you can come as a debilitating shock. While it can be difficult to go through this period yourself, it can be even more upsetting to watch someone you care about struggle with th ...
Category: Funeral
Like many traditions in Irish culture, the wake is a combination of pre-Christian customs and Christian rituals. While it sprang from original traditions of keeping watch over the dead, variations of the practice are sti ...
Category: Funeral, Ceremonies
The death of a loved one has a way of confounding and crippling even the strongest of individuals. It is never easy to lose someone close to you, and this means that you are going to go through a lot of emotions before y ...
Category: Funeral
The combination of traditional Christian-derived funerary practice and the rise of both undertaking and embalming during the Civil War have resulted in most people having funerals with their embalmed bodies in caskets, f ...
Category: Funeral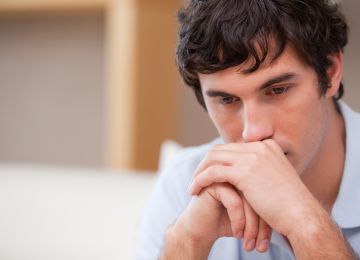 If you've lost someone recently, you are probably quite familiar with grief. It's something people experience in many different ways, despite what you may have been told. You may think you should follow a specific order ...
Category: Funeral
Losing someone close to you is one of the hardest things you may ever have to endure. Knowing that you are never going to see the person again in this lifetime can leave you with many negative emotions. It doesn't matter ...
Category: Funeral