Funeral Articles
Although it's not a pleasant thought, planning your own funeral is one of the best things you can do for your adult children. Helping them prepare financially and emotionally for your funeral is a great gift.
Category: Funeral
It's always hard to lose a loved one. And you may want a nontraditional memorial for them. From planting a tree to taking a road trip, there are many ways to uniquely honor your dearly departed friend or family member.
After losing a loved one, most people are devastated. It gets even more difficult when you have to plan a funeral for the deceased. If you don't know where to begin, check out this guide on planning a funeral.
Category: Funeral
After the death of a loved one, you may be tasked with organizing the funeral. If you're at a loss at where to begin, take a look at this guide on organizing a beautiful, touching, and heartfelt funeral service.
Category: Funeral
When a death occurs, ULC ministers may find themselves called upon to provide emotional support, or even plan the funeral. If grieving family members have reached out to you, consider these tips as you proceed.
Ghanaian funerals differ quite a bit from American funerals. In America, funerals are often somber affairs; In Ghana, funerals are raucous and expensive events that celebrate the life of the departed.
Category: Funeral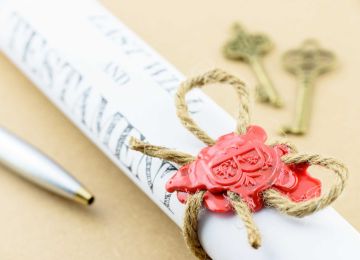 Planning your own funeral has emerged as a trend in recent years. From saving your loved ones money to customizing your own service, here are a few reasons why you should consider planning your own funeral service.
Category: Funeral
The death of a loved one is tough- whether to take your little one to the funeral just adds to the difficulty. If you're struggling with the idea of taking your child to a funeral, consider these ideas. 
At a certain point in your life, you have to start considering financing your funeral expenses through insurance. Burial insurance will assist your loved ones with financing your funeral after you're gone.
Category: Funeral
Crafting a loved one's obituary is something most of us will have to do at some point. Unfortunately, it never gets easy. However, you can ease the burden on yourself a bit by following these simple pointers.
Category: Funeral