Posts Tagged: cremation
It's always hard to lose a loved one. And you may want a nontraditional memorial for them. From planting a tree to taking a road trip, there are many ways to uniquely honor your dearly departed friend or family member.
After losing a loved one, most people are devastated. It gets even more difficult when you have to plan a funeral for the deceased. If you don't know where to begin, check out this guide on planning a funeral.
Category: Funeral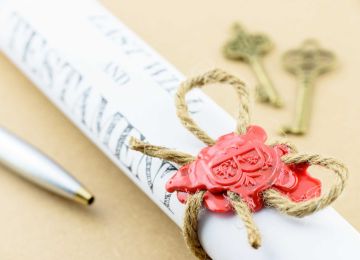 Planning your own funeral has emerged as a trend in recent years. From saving your loved ones money to customizing your own service, here are a few reasons why you should consider planning your own funeral service.
Category: Funeral
If you've recently lost a loved one, you may be looking for creative ways to honor the deceased. From creating jewelry to planting a memorial tree, here are some unique ways to remember your loved one for years to come.
Category: Loss
Planning a funeral is not a fun task for anyone. Sorting through the emotions involved in losing a loved one can be difficult enough, and needing to plan a funeral on top of that can really complicate things. Still, it ...
Losing a loved one is difficult, and it isn't helpful when you have to think about planning a funeral and all of the costs you are likely to incur. Even when you are splitting the cost between several family members, it ...
Category: Get Ordained Funeral
Funerals aren't cheap, so it's best not to be caught off-guard. It's something no one wants to think about, but one day, all of us are going to die. While some will die unexpectedly at a young age, most of us will liv ...
Category: Get Ordained Funeral
More and more people are choosing cremation funeral urn on white background The Cremation Association of North America has noticed an interesting trend. In the past 15 years, the cremation rate has doubled, most clea ...
Category: Get Ordained Funeral Ceremonies
The steady rise in the popularity of cremation may be due to a number of factors. As an alternative to a traditional internment with a casket and a cemetery plot, cremation may prove to be far more affordable. There is ...
Category: Get Ordained Ceremonies
Something fishy is going on off the coast of Dorset, England, and the locals could not be happier about it. The county counsel approved a proposal to construct a series of artificial offshore reefs on an area of seabed c ...
Category: Get Ordained