Get Ordained™ Blog
If you've recently lost a loved one, you may be looking for creative ways to honor the deceased. From creating jewelry to planting a memorial tree, here are some unique ways to remember your loved one for years to come.
Category: Loss
Previous generations often saw couples get married because of pregnancy. But that is less common now. If you've found yourself unexpectedly pregnant, consider whether marriage is the correct choice for you and your baby.
Losing a parent is never easy. The loss can be especially difficult for children under 18 to understand. Here are a few tips to help your little one (and yourself) make it through that difficult experience.
Category: Loss
Yoga is generally regarded as a great way to get fit. However, some Christian leaders are taking issue with the exercise's origins in Hindu philosophy. Does yoga, as one pastor says, open you up to demonic influence?
Category: Society
Christenings have changed over the years. People are less religious than in the past, christenings gowns are not as popular, and christenings are more casual than years past. Here are some other ways they've changed.
Category: Baptism
The death of a loved one is tough- whether to take your little one to the funeral just adds to the difficulty. If you're struggling with the idea of taking your child to a funeral, consider these ideas.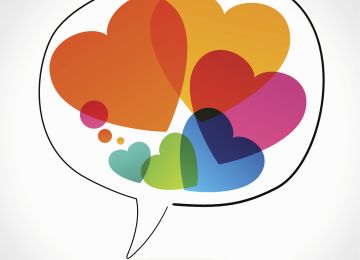 The five love languages are a popular way of defining how you show and receive affection. Knowing your love language can help improve communication and increase the bonds between you and your partner.
Category: Marriage
An unfortunate fact of life is that thieves and scammers are always prowling for targets- even those who are about to get married. Keep yourself safe by keeping an eye out for these common wedding scams.
Category: Society
Do you want your wedding reception to stand out from the crowd? One way couples are getting creative (and caffeinated) is with coffee bars. Check out how to pull off this hot new trend at your own wedding reception.
Category: Wedding Materials
A new Instagram account has caused quite a stir for posting pictures of megachurch leaders wearing shoes that cost thousands of dollars. The account has opened a dialogue about what leadership in church really means.