Get Ordained™ Blog
Planning for a wedding can often be a very complicated endeavor. If you're currently concocting a plan for your own marriage, you might be happy to hear about a recent shift in trends. Lately, more and more couples ...
Category: Wedding Materials, Wedding Planning
One of the biggest stressors in many marriages is money. Budgeting, bills, and finances in general can be a hard topic for many couples to deal with. In fact, it's a reason some couples wind up getting divorced. This is ...
Category: Marriage
When you're actively planning a wedding, almost every waking second is dedicated to ironing out one nuptial detail or another. While there is something to be said for ambition, you also need to know when to kick ba ...
Category: Wedding Planning
In nearly every culture, weddings signify entry into a new stage of one's life. Since humans have been choosing symbols and infusing them with significance since the beginning of time, it's no surprise that m ...
Category: Ceremonies, Marriage
Grieving the loss of a loved one is not an easy process. Losing someone close to you may be one of the hardest things you go through. The first few days are likely to be the hardest, as you go through the many emotions o ...
If a picture is worth the proverbial thousand words, then your wedding photos can tell many stories. You have budgetary restrictions and your photographers need to know how they should spend their time in capturing your ...
Category: Wedding Planning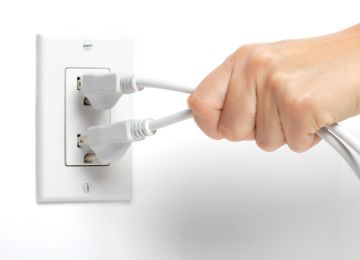 For many people, smartphones, tablets, and other mobile devices are essential tools for communication, organization, photography, productivity, and leisure. Yet with the chance of wedding pics spoiled by shutter-happy gu ...
Category: Wedding Planning
Getting engaged often leaves couples with lots of questions regarding the wedding. After all, if it's your first marriage, this is probably the first time you are going to need to make so many decisions. You want to do t ...
Category: Wedding Planning
After you have gotten engaged, you are definitely going to want to show off your ring a lot. Actually, saying "a lot" might be downplaying how often you are going to flash your ring finger in front of friends ...
Category: Marriage
When you hit a certain age in life, people you know are going to start getting married at a much more rapid pace. Before you can even say "I do," you're going to notice your calendar filling up with eng ...
Category: Ceremonies