Society Articles
In the West, a funeral is usually where you'd pay your last respects to a deceased person. Yet both older and newer alternative traditions exist that still let family give an honorable, memorable goodbye to a loved ...
Check the news from the last few years, and you'll see headlines bemoaning a wide range of millennial spending habits and lifestyle choices. As a demographic cohort, adults born between the late 1970s and the mid-1 ...
Category: Wedding Planning, Society
Losing someone close to you can be paralyzing. Death is hard to accept, no matter how old you might be or how used to loss you might think you are. While it can be hard to move forward, there is comfort in knowing you ar ...
Category: Funeral, Ceremonies, Society, Loss
Marriage is a joining of two souls as one. Of course, this does not always suggest the best results. When two people come together who both have destructive habits, those habits can easily grow out of control. Even seemi ...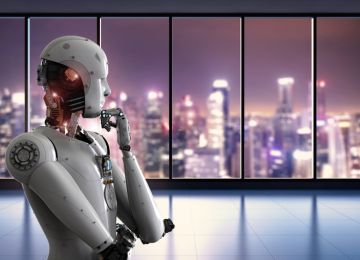 Is there life after death? We have pondered that question about ourselves and our animal companions for millennia. Now, the same inquiries are being posed about androids, robots and other kinds of artificial intelligence ...
Category: Society, Technology
Many Jewish teenagers mark their journey towards adulthood with a pivotal coming of age ritual signifying new social and religious responsibilities. Children assigned male at birth are typically inducted into this period ...
Category: Ceremonies, Society
With recent headlines about the record-breaking hurricanes Harvey and Irma, there will likely be concerns about how to deal with mourning the dead in their aftermath. Religion and culture dictate funerary customs to whic ...
Tuxedoes slowly became the gold standard for American weddings during the second half of the 20th century. Once strictly reserved for wear during evening formal events, they became the groom's uniform du jour regar ...
Category: Wedding Planning, Society
Have you ever heard the phrase "crossing the river Styx"? You may not know about the Greek myth behind the saying but might be familiar with the idea of spirit guides helping the dead pass into the afterlife. ...
Speculative fiction has repeatedly asked the question of whether the human consciousness can live on after death in this plane of existence. Technological aids for extending life, as well as the potential consequences of ...
Category: Society, Technology