Posts Tagged: relationships
Toxic relationships don't begin and end with physical or mental abuse. Some begin with controlling behavior, like policing your time or limiting your contact with others. Here are signs you may have a controlling spouse.
Before the wedding, couples need to have that age-old discussion of whether or not to open a joint bank account. Knowing the level of financial entanglement you'd both like will save you headaches down the line.
Category: Marriage
Putting together a wedding guest list can be difficult, particularly deciding on the ideal number of invitees and making tough cuts. Check out this guide on getting your perfect guest list, headache free.
Category: Wedding Planning
Many couples hold a vow renewal ceremony on an important anniversary, relationship landmark, or event. If you'd like to reaffirm your commitment to your spouse, check out this guide for planning the perfect ceremony. 
Category: Ceremonies
Have wedding vendor friends? You're probably considering hiring them for your wedding. While that is often a great idea, you'll want to check out this list of pros and cons to ensure you're making the right call.
Category: Wedding Materials Wedding Planning
Whether your marriage is flying high or going through a rough patch, showing affection to your significant other is a great idea. From giving gifts to holding hands, here are some great tips to show love to your spouse.
Category: Marriage
Losing a parent is never easy. The loss can be especially difficult for children under 18 to understand. Here are a few tips to help your little one (and yourself) make it through that difficult experience.
Category: Loss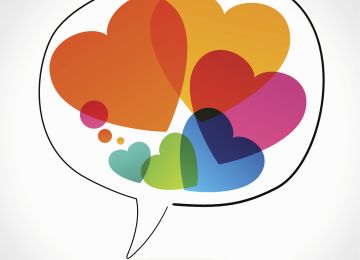 The five love languages are a popular way of defining how you show and receive affection. Knowing your love language can help improve communication and increase the bonds between you and your partner.
Category: Marriage
More and more couples are opting for mini-moons right after their wedding instead of the full-blown honeymoon. Mini-moons tend to be shorter and closer to home. Check out these tips for the perfect mini getaway.
Category: Marriage
A healthy marriage requires a lot of work, and unfortunately, nearly half of them don't work out in the end. While the following factors all increase your likelihood of divorce, they are not the final word.
Category: Marriage