Posts Tagged: relationships
There are numerous studies showing that married people are, on average, healthier than single people. Why is that? From healthier food habits to a higher quality of life, there are numerous reasons why.
Category: Marriage
Are you planning the big day and the big move in concurrently? All that planning can take a major toll on your mental health. Here are a few ways to plan your wedding and your move efficiently and thoroughly.
Category: Wedding Planning
More and more, unmarried couples are deciding to cohabitate- "moving in" together. What was once a taboo is now very common. But statistically, how do those couples fare against others? Are they more likely to succeed?
Category: Engagement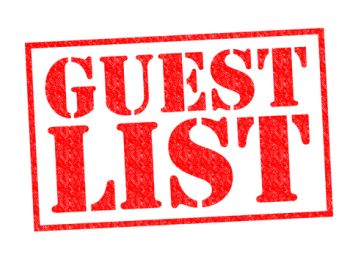 Getting married? Compiling your wedding guest list can be a lot of fun- or cause a lot of headaches. If you're having trouble dialing in the guest list, consider these ideas on how to make those hard cuts.
Category: Wedding Planning
After the loss of a spouse, dating may be the last thing on your mind. But eventually, you will probably want to start dating again. Consider these pointers before dipping your toes back into the dating pool.
Category: Loss
Toxic relationships don't begin and end with physical or mental abuse. Some begin with controlling behavior, like policing your time or limiting your contact with others. Here are signs you may have a controlling spouse.
Before the wedding, couples need to have that age-old discussion of whether or not to open a joint bank account. Knowing the level of financial entanglement you'd both like will save you headaches down the line.
Category: Marriage
Putting together a wedding guest list can be difficult, particularly deciding on the ideal number of invitees and making tough cuts. Check out this guide on getting your perfect guest list, headache free.
Category: Wedding Planning
Many couples hold a vow renewal ceremony on an important anniversary, relationship landmark, or event. If you'd like to reaffirm your commitment to your spouse, check out this guide for planning the perfect ceremony. 
Category: Ceremonies
Have wedding vendor friends? You're probably considering hiring them for your wedding. While that is often a great idea, you'll want to check out this list of pros and cons to ensure you're making the right call.
Category: Wedding Materials Wedding Planning