Posts Tagged: relationships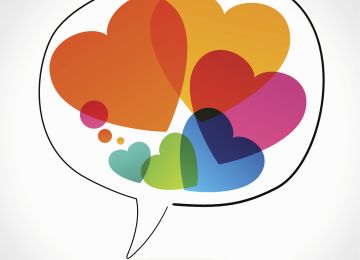 The five love languages are a popular way of defining how you show and receive affection. Knowing your love language can help improve communication and increase the bonds between you and your partner.
Category: Marriage
More and more couples are opting for mini-moons right after their wedding instead of the full-blown honeymoon. Mini-moons tend to be shorter and closer to home. Check out these tips for the perfect mini getaway.
Category: Marriage
A healthy marriage requires a lot of work, and unfortunately, nearly half of them don't work out in the end. While the following factors all increase your likelihood of divorce, they are not the final word.
Category: Marriage
If you're experiencing loneliness, sadness, lethargy, or are feeling isolated after your wedding, don't worry- it's more common than you think. Here are a few tips for getting over the post-wedding blues.
Category: Marriage
One thing many couples don't think about before moving in together is how to equitably divide the housework. Often, women take on more than men. Avoid resentment with these tips on how to divide the chores fairly.
If you and your partner are planning on moving in together, you'll need to learn to compromise in all sorts of ways. Check out these tips for working collaboratively to build the home of both your dreams.
Category: Marriage
For most couples, moving in together is a big step forward in the relationship. Sharing a space, possessions and even pets is an exciting prospect. Make sure you do it right by following these quick tips.
Category: Society Engagement
You only get one chance to ask someone to marry you, so nailing that proposal is paramount. Check out these tips on the whens and hows of making your proposal perfectly tuned to what your partner expects and deserves.
Category: Engagement
Your wedding day is a celebration of you and your partner's love. But you will want to keep the comfort and happiness of your wedding guests in mind too. Here are a few ways to make sure they leave pleased as punch!
Category: Wedding Planning
Many couples host a joint engagement party to celebrate their engagement with family and friends. Take a look at this guide to find out how to pull off the perfect party that will get your guests excited for the wedding.
Category: Engagement