Posts Tagged: self care
Toxic relationships don't begin and end with physical or mental abuse. Some begin with controlling behavior, like policing your time or limiting your contact with others. Here are signs you may have a controlling spouse.
When someone you care for is grieving, it can be hard to find the right words. You may say something that can cause further grief, instead of support. Here are a few things not to say to someone who's experienced loss.
Category: Loss
Everyone knows that a great marriage requires a lot of effort from both parties. But even a little work goes a long way. Consider these marriage tips to strengthen the bond between you and your partner.
Category: Marriage
Wedding stress can affect anyone. But too often, grooms-to-be ignore or disregard their high stress levels. Here are a few tips for grooms that might help lower their stress level- and why that is important.
Category: Wedding Planning
Many grooms put a lot of thought into how their suit or hair looks- but not much into their skin. Don't overlook proper skin care; you'll need to take great care of your skin if you want to look your best at the wedding.
Category: Society
Many believe that counseling is only for couples whose relationship is on the rocks. But what many don't know is that premarital counseling can give couples a great foundation to build their marriage on.
Category: Engagement
Do you want your skin to glow in your wedding photos? Who doesn't! This guide will help you get a proper wedding skincare regimen so that you'll positively glow on your big day and in your wedding photos. 
Category: Wedding Planning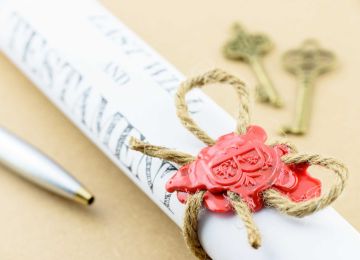 Planning your own funeral has emerged as a trend in recent years. From saving your loved ones money to customizing your own service, here are a few reasons why you should consider planning your own funeral service.
Category: Funeral
Whether your marriage is flying high or going through a rough patch, showing affection to your significant other is a great idea. From giving gifts to holding hands, here are some great tips to show love to your spouse.
Category: Marriage
If you have a friend who has become a single parent unexpectedly, you may want to help them get through the trying time. From picking up groceries to helping out with the laundry, here are some ways to assist.
Category: Loss