Posts Tagged: funeral
Ghanaian funerals differ quite a bit from American funerals. In America, funerals are often somber affairs; In Ghana, funerals are raucous and expensive events that celebrate the life of the departed.
Category: Funeral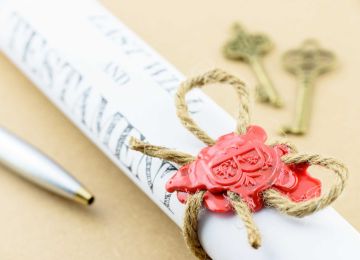 Planning your own funeral has emerged as a trend in recent years. From saving your loved ones money to customizing your own service, here are a few reasons why you should consider planning your own funeral service.
Category: Funeral
If you've recently lost a loved one, you may be looking for creative ways to honor the deceased. From creating jewelry to planting a memorial tree, here are some unique ways to remember your loved one for years to come.
Category: Loss
Losing a parent is never easy. The loss can be especially difficult for children under 18 to understand. Here are a few tips to help your little one (and yourself) make it through that difficult experience.
Category: Loss
The death of a loved one is tough- whether to take your little one to the funeral just adds to the difficulty. If you're struggling with the idea of taking your child to a funeral, consider these ideas. 
At a certain point in your life, you have to start considering financing your funeral expenses through insurance. Burial insurance will assist your loved ones with financing your funeral after you're gone.
Category: Funeral
Dealing with the death of a close friend or family member can be incredibly trying. It might be tempting to give in to your grief and sink into it- but it is important to stay active and busy after such a big loss.
Category: Loss
Many cultures from all over the world believe in an afterlife where the dead can go to rest. Some ancient Norse people hoped to find themselves in Valhalla, a realm where those deemed worthy resided with the all-father d ...
Every single major religion throughout history has placed huge significance on dying and what comes after death. Whether a religion believes in an afterlife or reincarnation, each religion has guidelines for how to condu ...
Category: Get Ordained Funeral Ceremonies
Whether we're facing the ends of our lives or we're pondering our own mortality, it's easy to feel vulnerable, uncertain, lost, or even afraid. Many people find that death isn't an easy subject to ...