Posts Tagged: Grief
Ghanaian funerals differ quite a bit from American funerals. In America, funerals are often somber affairs; In Ghana, funerals are raucous and expensive events that celebrate the life of the departed.
Category: Funeral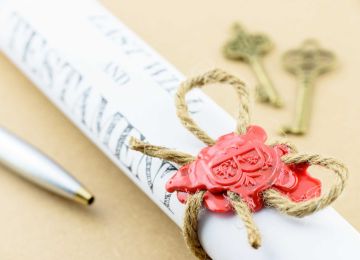 Planning your own funeral has emerged as a trend in recent years. From saving your loved ones money to customizing your own service, here are a few reasons why you should consider planning your own funeral service.
Category: Funeral
If you have a friend who has become a single parent unexpectedly, you may want to help them get through the trying time. From picking up groceries to helping out with the laundry, here are some ways to assist.
Category: Loss
If you've recently lost a loved one, you may be looking for creative ways to honor the deceased. From creating jewelry to planting a memorial tree, here are some unique ways to remember your loved one for years to come.
Category: Loss
Losing a parent is never easy. The loss can be especially difficult for children under 18 to understand. Here are a few tips to help your little one (and yourself) make it through that difficult experience.
Category: Loss
Crafting a loved one's obituary is something most of us will have to do at some point. Unfortunately, it never gets easy. However, you can ease the burden on yourself a bit by following these simple pointers.
Category: Funeral
For most of us, the thought of passing before our trusted pet companions is unfathomable. Yet, it can happen. To ensure your pet is taken care of properly, you should have a plan in place for this scenario.
Category: Loss
Canceling your wedding, for any reason, may seem like one of the most devastating and difficult things you can do. In this trying time, use your support system of close friends and family to get through.
Category: Society
Dealing with the death of a close friend or family member can be incredibly trying. It might be tempting to give in to your grief and sink into it- but it is important to stay active and busy after such a big loss.
Category: Loss
The first year of marriage is an important one. It can set the tone for the years to come, and you want to get through it without any major problems. On the one hand, you are in the honeymoon phase, meaning that everythi ...