Get Ordained Blog - Page 6
If you've ever been involved in a wedding, you probably know things don't always go according to plan. Sometimes it's not a big deal, but there are times when the wedding party has had to get creative to figure out how t ...
Category: Get Ordained, Wedding Planning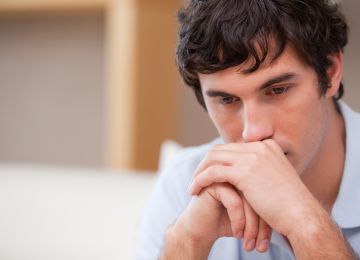 If you've lost someone recently, you are probably quite familiar with grief. It's something people experience in many different ways, despite what you may have been told. You may think you should follow a specific order ...
Category: Funeral
Your wedding day is one of the most important days of your life. While it's only one day, it represents such a significant event that it's something you will remember for a lifetime. That's probably why so much time, pla ...
Category: Wedding Planning, Marriage
You've probably seen commercials on television advertising life insurance. Chances are, these commercials involved older or elderly people discussing its importance. While it's certainly crucial for elderly people to hav ...
Category: Get Ordained, Marriage
Losing someone close to you is one of the hardest things you may ever have to endure. Knowing that you are never going to see the person again in this lifetime can leave you with many negative emotions. It doesn't matter ...
Category: Funeral
Being a mother and a wife is a wonderful thing. It's a blessing to have children and to be married to the love of your life. That doesn't mean that it can't be hard to balance the two, however. This is especially true in ...
Category: Get Ordained, Marriage
One of the most difficult things couples can encounter when getting married is figuring out how to honor ones who have passed away. When you have lost people close to you, it often feels important to remember them as par ...
Category: Get Ordained, Wedding Planning, Funeral
When it comes to finding your wedding dress, you may be feeling a lot of pressure. So much emphasis is on how beautiful the bride looks on her wedding day, so you want to look your best. This may have made you nervous wh ...
Category: Get Ordained, Wedding Materials, Wedding Planning
Getting married usually means a lot of change is coming your way. While most of this is positive, there are some adjustments you will have to make. One of the biggest changes for many wedding couples is that they go from ...
Category: Get Ordained, Marriage
Next to the actual vows, the photography is the probably the most important part of your wedding day. After all, it is preserving a moment in time that will hopefully be one of your best memories for the rest of your lif ...
Category: Get Ordained, Wedding Materials, Wedding Planning