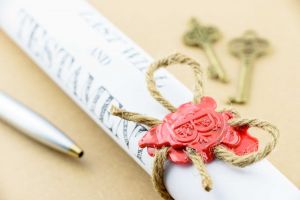 In the past, the only time afterlife plans were talked about was when someone was writing his or her last will and testament. Funeral arrangements were typically left to the family once someone had passed. However, a new trend is emerging. In recent years, it has become more common for people to plan their own funeral before they pass away. Some do it because they have been diagnosed with terminal illness or are aging, but others do it even if they expect to live many more decades. There are several benefits to planning your own funeral.
You Get Exactly What You Want
Because talking with your loved ones about your passing is such a hard conversation, you may skip it altogether. Unfortunately, doing so means you receive what your family thinks you want in the afterlife, which may or may not be along the same lines as your own thoughts. By planning your own funeral, you can decide whether it will be a graveside service or in a church. You also make decisions concerning whether you are buried or cremated, and if you are buried, where you will be laid to rest.
You Get to Customize Your Service
One of the most prominent reasons many people are choosing to plan their own afterlife services is because it allows them to customize those services to their own beliefs, needs and wants. In addition to deciding on the type of service and where it will be held, you can choose your officiant and pallbearers as well as decide who will deliver any eulogies and speeches. Choose your favorite religious readings or poems, or if you are not religious, you can decide on your favorite non-religious music and poems. Other things to think about include the following:
Flowers or other decor
Reception plans
Guest list
Charities to donate to in lieu of flowers
This is truly where you can choose what's best for you, whether traditional or nontraditional. If you don't want a traditional service with people wearing black and crying, speak up. Request funny stories about your life, your favorite happy songs, bright colors or anything else you would like.
It Prevents Financial Stress and Emotional Overspending
By planning and purchasing your funeral package in advance, you prevent your loved ones from dealing with financial stress on top of the stress of losing a loved one, especially if death occurred unexpectedly. Funeral homes are required to provide you with quotes and stick to them. Once you pay for your services, they cannot charge your family more when you pass away. This also prevents emotional overspending. When people are grief-stricken, they may spend more money on the funeral services because they buy all the extras in hopes of creating the best service possible. These extra services quickly add up. By paying for your funeral in advance, you can keep your family from having to worry about any aspects of the finances, leaving them to grieve.
Your Family Can Focus on Grieving
When someone loses a loved one, making decisions can be difficult, especially when those decisions center on the type of funeral services to have for the deceased. It can be even worse when emotions run high and loved ones disagree on what the deceased would have preferred. By planning your services in advance, you leave your family free to focus on grieving. Because all the decisions are made for them, all they need to do is contact the funeral home and schedule services. From there, they can simply show up and share their memories of you.
Thinking about your own passing is never a comfortable feeling, but choosing your own funeral plans can help. When the time does come, you will rest easier knowing your family and friends celebrated your life exactly as you wanted them to.