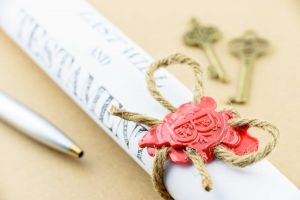 If you watch late-night television, you've probably seen at least one advertisement for funeral planning. While it is a good idea to prepay for a funeral, there's more to it than just payment. A funeral is one of the most difficult ceremonies to plan. Many times, the family is not prepared for death, which makes it even harder to figure out. No one likes to consider their own mortality, but having a discussion about your funeral wishes with your adult children is one of the best things you can do for them.
How to Open the Conversation
First, when you're going to have this conversation with your children, make sure you're in a place that's relaxed and appropriate. Make sure you tell them that you want to have a difficult discussion, but death is simply a fact of life. Start out with facts about your health. If you're healthy, reassure your child that this is simply a talk about your wishes. If you're not healthy, you might need to explain a little more, but remember you only need to tell your loved ones what they need to know right now. Maybe it would simply be appropriate to tell them that you have written down your plan and where they can find it. You could start with the reason you are preplanning. "I remember when grandpa died, and how crazy it was."
Your children might have mixed reactions. Be calm and comforting. Many people don't like to think about their parents not living forever. If you don't talk about death, maybe it won't happen. Remember that you've had time to process this information, and your children haven't. Be patient if a person is defensive or in denial. Give your child a few days to think about what you've said and have another discussion, if possible. When you have multiple children, having this discussion and being prepared saves disagreements at a stressful time.
Talk about what kind of service is preferred. Many churches do have liturgical services that are commonly followed, but you can still choose favorite hymns or songs. Maybe you don't want to have a formal memorial service. It's okay to do whatever suits your personality. If you have a favorite scripture or poem that has really meant something to you, tell your kids to read it at the service. Tell your kids who your best friends are and who could possibly give a eulogy for you. List your awards and important dates so that those things are available for your obituary.
There are two types of services, and many people don't know what the difference between a funeral service or memorial service is. Essentially, the difference is whether the body is present for the ceremony. A funeral includes the body; a memorial service does not. If the body is interred or cremated before the ritual, it would be a memorial service. It's important for children to know your preferences.
Talking to Your Parent About Funeral Wishes
If your parent is approaching his or her 80s or 90s you may want to know their wishes. This is not an easy discussion to have, but the same advice given above applies. Be patient and give your mom or dad time to process what you're asking. It's not easy to consider your own mortality, even when you are getting older. However, it is easier to have this talk before someone gets too sick or dies.
You don't have to spend a lot of time on this morbid subject, but you should discuss it once or twice while you can. It's just a gift you can leave your family to help them through a trying time.