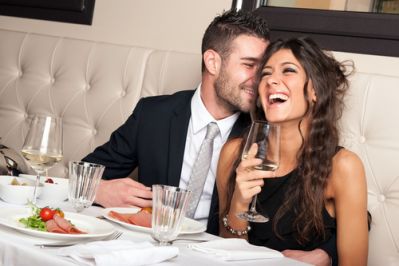 From the moment you get engaged until the final guests leave the venue when the reception ends, you and your significant other are going to be dedicating a lot of energy to planning for your marriage. Though it won't always be stressful, there are definitely going to be moments throughout the process that test your patience. You and your partner may argue here and there, but this is normal for most couples in the planning process. It is important, however, to remember to make time for each other during the madness of figuring out your wedding.
You may feel like you have a lot to take care of before walking down the aisle. This doesn't mean you have to forget all about the special someone who you'll soon be sharing the rest of your life with. All you have to do is slow down and think about a few simple ways to make time for what matters most.
Revisit Your Story
Living in the age of technology can come in handy when you and your significant other are dealing with wedding stress. Grab your phone and stroll on back through your social media history to a time when you and your significant other were just getting acquainted. You'll soon be overwhelmed with all of the ups and downs you two have experienced during your time together. You'll laugh over old pictures, smile remembering adventures of yesterday, and start feeling a sense of excitement for all that is in store once you've begun your lives together.
Social media is just one easy way to start looking back on the history you and your partner share. If you have physical photos in albums or digital files on a laptop, you might want to look over all of these images and reminisce. No matter how you decide to go about the process, spending a night reviewing your love story can make you remember why you decided to go into the stressful process of planning a wedding in the first place.
Couple Activities
It can also be fun to join in some activities together to relieve stress and feel more connected. Hitting the gym together can be an excellent way to spend your time. Not only can exercising make you feel less stressed and more content, but it can also be a great way to shed a few pounds before you walk down the aisle. Still, you may want to find an activity that isn't directly connected to your wedding, so you can put a bit of separation between you and the planning process from time to time.
Now might be a fun time to indulge in some of the activities you've put off over the years. Go hiking on a trail you've never explored before. Take a weekend trip to a nearby town where you can just relax for a night or two. Hit the clubs and go dancing the way you did when you first met. There are plenty of ways to cut loose and keep building fun and exciting memories with your significant other.
Do Nothing
With so much to do before your big day, doing absolutely nothing can be a luxury. Pick a random weeknight where you and your partner can sit around, binge a show on Netflix, order in some food, and just unwind. It might not seem like much, but you'd be surprised what a night like this can do for your sense of togetherness.
Making time in your schedule for your significant other is a very important way to feel connected while planning your wedding. As long as you remember to spend time together enjoying each other's company, you're guaranteed to feel a bit less stressed about all of the tasks you need to accomplish.