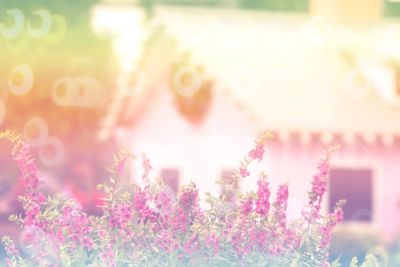 Nowadays, many people are aware of the fact that the planet needs protecting. Changes to the environment pose a problem for the future and it can be helpful for everyone to pitch in and make positive changes. If you and your partner are concerned about the environment, you may want to plan your wedding in an eco-friendly way. Going green for your wedding is not going to be as challenging as you may suspect. With a bit of insight, you can adjust your special day around the needs of the planet.
From the Beginning
Planning for your wedding is a process. The end result is the wedding and reception but there are many tasks you need to accomplish in advance. Sending out invitations, for example, is a big step to take. The stationery you use is an excellent point to focus on because the type of paper makes a difference to the environment. Using recycled or repurposed papers for your invitations can help you to feel better about the way the materials were obtained. Trees are a precious resource and using recycled materials helps to slow down deforestation.
Some couples have even opted to ditch the invites entirely. In a digital age, paper invites can seem completely wasteful. Having the chance to send out beautiful invites might be appealing but they are going to wind up in the garbage eventually. If you are concerned with the future of the planet, going digital is an excellent choice. You can still make a paper invite for yourself or anyone else who may not be technologically savvy.
Planting Tomorrow
Many couples enjoying giving out fun favors to their guests. This is a tradition everyone loves as it gives guests a chance to walk away with a little something special. For couples who care about the environment, there are some interesting options to explore with these favors. Seed packets are a popular choice with eco-friendly partners. Giving your guests seeds for a tree or beautiful flowering plant can help to pepper the world with a bit more greenery. Plants are crucial for sustaining life on the planet and it all starts by planting a single seed.
Forego Gifts
A big issue for the world right now is stuff. Waste accumulates with ease in the current age because a lot of products contain materials that are not biodegradable. These items sit in dumps for decades upon decades without breaking down. While you might want wedding gifts on your special day, it can also seem like you'll just be taking on more junk you don't need. Instead of gifts, you might want to offer your guests the option of donating to a charity. If a particular charity you love helps the planet, then ask guests to make contributions.
On the Farm
Farm weddings are another wonderful way to go green. When you and your partner consider heading to a farm for a beautiful barnyard wedding, you have an excellent catering option in front of you. Many farms that act as venues will offer catering services with the food grown right on the property. Knowing where the food that you are eating comes from is a great way to stay conscious about the environment while also indulging in a healthy and hearty meal.
Your wedding day is a chance for you and your partner to form a union in front of all of your family and friends. It also is an opportunity to do what is right. If you care about the future of the planet, then you might want to include some green ideas in your wedding reception. Doing your part can help the world become a brighter and greener place for future generations to explore.