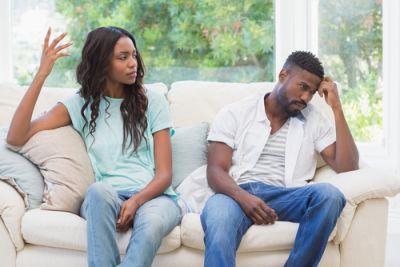 Planning a wedding can raise tensions between you and your significant other. Since the point of your marriage is to begin your lives together, it is important to start on the right foot. Many couples struggle with keeping their cool while going through the endless process of selecting vendors, filling out invitations, and deciding who should sit where during the reception. With so many priorities to focus on, you may find yourself feeling stressed or irritated by the smallest of actions.
While it might not be an easy journey, there are a number of simple options you can explore to create a calm mood. Look over these methods of diffusing arguments, and learn how to keep the peace with your partner.
Learn To Listen
More often than not, fights begin due to communication failures. Expressing yourself clearly to the people around you can prove difficult when you are feeling constantly frustrated, and of course, planning a wedding can add to that frustration. In order to allow cooler demeanors to prevail, it can help to learn how to actually listen to what your significant other is saying. By taking time to actually hear the words coming out of your partner's mouth, you are doing your part to actively avoid a number of arguments.
In some cases, you may need to set time aside for the both of you to express your feelings. The process of planning your wedding can be demanding. This means you might not have the luxury of free time on your side. When you feel like there's miscommunication, make time in your schedules to sit down and talk about your thoughts and feelings. Taking this step can help keep you both calm and allow you space to find solutions to problems that are bothering you.
Reminisce
You may also want to take a more active step toward defusing fights with your partner before they rage out of control. Your wedding is supposed to be an expression of the love you share. If you feel like the planning process is putting a damper on the strong feelings you have for each other, then now is a great time to take a trip down memory lane. Finding an excuse to reminisce can cast a magic spell over the process in no time at all.
Pull out some old photos, or start a conversation with your partner where you think back on your earliest days knowing one another. Remembering the years you've shared together is a wonderful way to relive the ups and downs of your relationship. A bit of nostalgia can help ease tensions and help you both remember why you're going through all of this wedding-related stress in the first place. For added sentimentality, try and take a trip back to the first place you went together as a couple and see what happy memories begin to stir.
Cool Down
Finally, there are some arguments that can get too heated to safely defuse without first obtaining a bit of distance. When you feel yourself getting very frustrated over an interaction, you may want to simply walk away to collect your thoughts. Taking a bit of time to breathe and cool down can make a huge difference with how a fight plays out. Having a little distance to think about the situation is much more helpful than having a knee-jerk emotional response.
While fights might be commonplace for most couples, it can be useful to know how to defuse an argument as it starts to take form. Take a bit of time to discover tactics that work for you, and keep yourselves cool and collected while planning for your big day.