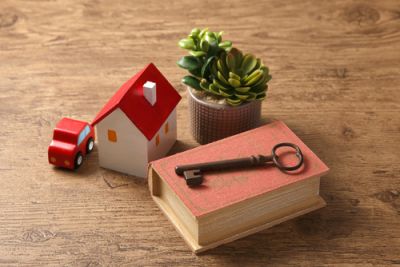 In our society, marriage is often considered an end goal for most adults, the final and logical destination for romantic partners who invest in their long-term relationships. However, some choose not to get married for a variety of reasons. Since many in same-sex love relationships could not wed prior to the landmark Obergefell v. Hodges Supreme Court ruling, these couples improvised social and legal strategies to ensure each other's continued well-being. With that in mind, here are several things that long-term romantic partners who don't plan to marry should consider when thinking about their collective futures.
Estate Planning Basics
Unmarried Equality, an organization advocating for adults who choose not to marry, points out that most states don't recognize common-law marriages. Nevertheless, Investopedia expert Cathy Pareto stresses the importance of making contingency plans to ensure that your partner has access to assets after you die. She mentions that the most pressing issues typically involve how jointly owned property is titled along with the distribution of individual assets.
According to Pareto, most couples will benefit from a form of ownership known as "Joint Tenants With Right of Survivorship," since this splits the asset 50/50 and automatically transfers it to the survivor upon a partner's death. Additionally, trusts can be carefully constructed to protect assets and transfer their ownership upon one's death or inability to make decisions. Pareto recommends naming your partner as your successor trustee. Moreover, she divulges that trusts can better withstand legal challenges from surviving family members and bypass the probate process, which can tie up your finances in court for several months.
Finally, Pareto warns readers to check and update beneficiary designations for life insurance documents, retirement plans, pensions, and similar items. Once you die and your money is distributed according to prior instructions, there is nothing your partner can do about it. For that reason, she urges unmarried couples to make sure that these documents reflect your final wishes for how payouts should be distributed.
Medical and Healthcare Issues
Unmarried partners will also have to specify who should be entrusted to make medical decisions if they're incapable of caring for themselves. Depending on your jurisdiction, these advance healthcare directives can take the form of:
Living wills
"Do not resuscitate" orders
Healthcare durable powers of attorney
The Funeral Consumers Alliance lists general regulations for each state, but it's wise to check with your own government agencies for more details.
Custodianship of Children and Animals
If your partner is not listed as a parent on your children's birth certificates, custody issues can get a little hairy after your death. Without giving your partner legal guardianship or permitting an adoption to take place, your mate probably won't have any legal standing to care for or raise them. To ensure that your wishes regarding their custody and care are followed, it's best to complete any paperwork and legal processes specified by your state before you're unable to make these decisions. As far as your pets are concerned, the laws of your jurisdiction likely regard them as property. The Humane Society of the United States suggests that you spell out instructions for your furry friends' care in a trust, as wills can take months to go through court before their provisions can be carried out.
Living your lives together without tying the knot is a valid choice that can fit your ethos, financial situation, and lifestyle. At the same time, it's wise to consider the difficult realities your partner may face after you're deceased. Planning your property distribution, healthcare decisions, and guardianship of children and pets can ensure that your loved ones are cared for as well as provide you with peace of mind.