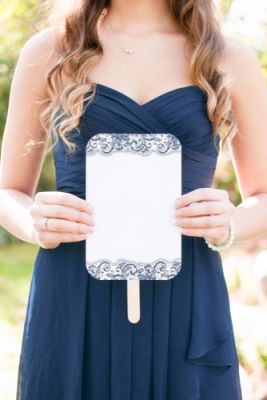 As your wedding day approaches, you probably are starting to feel the pressure. There is a lot to do before you walk down the aisle. While you have likely spent a good amount of time planning for the event, there are all sorts of small details that can give you cause for concern. To feel prepared, it can be helpful to take a look at simple ways of solving the most common problems that might arise. Having a plan of action for these issues in advance can be a lifesaver when a solution is required.
Make sure to explore some of these wedding hacks. A bit of forethought can make a huge difference when it comes to getting out of a bind.
Bug Problems
Outdoor weddings can be lovely experiences. There is nothing quite like tying the knot surrounded by the beauty of nature. While it can be nice to stand in the sunlight, there are also a number of issues that can come along during an outdoor event. Bugs, for example, can pose a huge problem. One simple way to avoid getting eaten alive during the ceremony is by using a perfume that contains bug-repelling properties. There are a number of excellent options available, and many have alluring scents as opposed to smelling like chemicals.
Another simple wedding hack to consider when you are trying to combat bugs at your event is using candles. Citronella candles can help keep mosquitoes and other nuisances away from you and your guests. While a perfume can help keep you free of bites, candles placed in a strategic manner around the event space can help keep everyone protected. Consider your options, and you will easily be able to find a sensible way of repelling bugs without having to go to extreme measures.
Program Fans
Both indoor and outdoor venues can pose unique problems when it comes to temperature. When the weather is a bit too hot outside, you may find that your guests are shifting uncomfortably in their seats. Even an indoor venue with AC can get hot when you have enough people occupying a room at once. One wedding hack to consider when you need to beat the heat is converting your wedding programs into fans. This is a surefire way to provide the people at your event with a way of keeping cool when the heat goes up.
There are a few different ways you can accomplish this goal. One is by having the programs printed on actual folding fans. This way, your guests only need to unfurl the fans to read the details. Another great idea that costs almost nothing is gluing popsicle sticks to your programs. This little handle allows guests the ability to conveniently fan themselves when they are feeling hot without any effort at all. Pick a method that works for you and see how it can improve the experience for your guests.
Don't Slip
Finally, you may want to take certain precautions when it comes to your own safety. A venue with polished floors might look nice, but it can easily lead to a situation where you or someone in your wedding party slips and falls. To avoid this, suggest everyone in your group scuffs up the bottoms of their shoes. Adding this bit of wear to a new pair of kicks reduces the odds of you sliding around while trying to gracefully move across the room.
In order to feel ready for anything that might occur during your wedding, it can be helpful to take a look at some simple wedding hacks to make your life easier. Find an option that fits your needs, and stay prepared for whatever comes your way.