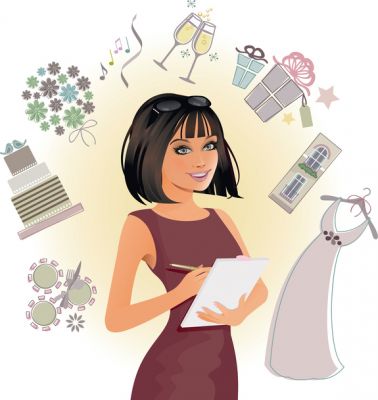 Getting engaged can be a whirlwind of emotions. After the dust has settled, you and your partner are going to be left with the task of planning your wedding. While it can take a lot of work, there are some simple ways to prepare you for what is in store. An excellent way to prep for your upcoming nuptials is by taking the time to familiarize yourself with some of the jargon you are likely to hear in the coming months. There are specific terms and phrases you will want to know.
By learning a bit of the lingo, you are giving yourself a head start. Some of the terms you are likely to have heard before, though there are plenty that might seem new. Look over some of these simple words and phrases and learn a bit about what you can expect as you get started on planning your wedding.
Staying Organized
Right away, you are going to want to learn what a "day-of coordinator" is and what services this person provides. Many couples do not want to go through the trouble of hiring a wedding planner for their events. Still, having someone coordinating things on the day of the actual wedding can be a huge asset. A day-of coordinator is a person who will help to ensure everything goes the way it is supposed to so you can stay calm and focus on enjoying yourself throughout the course of the day.
Selecting a coordinator can be a simple process. Many venues have in-house coordinators available for a straightforward cost. Speak with the representative of the venue where you plan on holding your reception and ask what your options are for coordinators. Learning your options early can help you find the perfect fit for your needs and budget.
Invitation Phrasing
Many of the wedding-specific words will come to light when writing your invitations. A common phrase many couples use on their invites is "cocktail attire." Though you might feel like you have a general idea of what this means, it can be useful to have the meaning nailed down before you place the words on your own invites. Essentially, cocktail attire is a bit more formal than casual but less intense than a black-tie affair. Doing an image search of cocktail attire can help to paint a clear picture of the idea.
It is also customary to send out a "save-the-date" invitation before the actual wedding invite. A save-the-date card is mailed to guests of a wedding several months in advance. This helps guests keep the date of the wedding free of any other plans. Though not necessary, you might find mailing these cards out helps you get a more accurate reading of how many people will be in attendance.
Fine Print
When selecting vendors, it can be a good idea to stay abreast of specific abbreviations and phrases. If you see "PP" next to a service, it typically means "per person." This is most often true when you are dealing with potential caterers. A failure to notice the "PP" icon next to an item might result in you receiving the wrong information about the cost of a specific dish. Stay clear on everything by keeping an eye out for this phrase.
Planning for a wedding can involve a lot of work. If you are hoping to see the best possible results from your plans be sure to take time to learn some of the phrases and words you are likely to hear along the way. Familiarizing yourself with some of the jargon can make it a lot easier to know what to expect from the process and how to see the best possible results from your efforts.