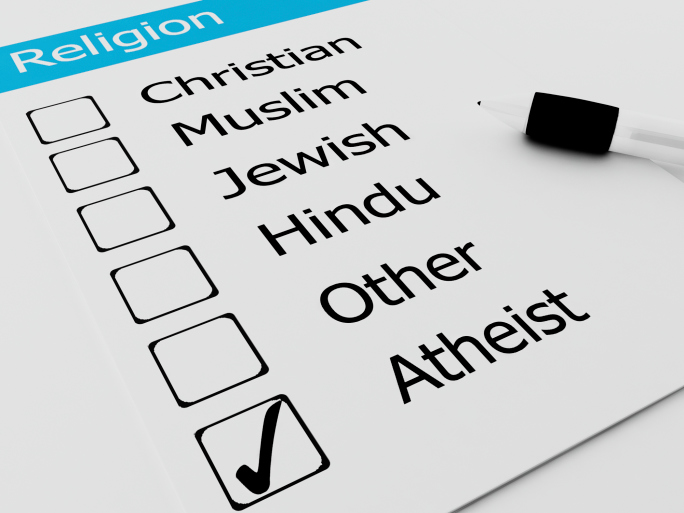 What you can do as an Atheist Minister
In a Christian church, the minister is the one who leads the service, performs ceremonies such as funerals and weddings, and provides counseling to its members. Who provides these services to atheists and others who do not attend church? Being ordained as an atheist minister allows you the privileges to provide comfort and care when individuals need the support of clergy.
If you have friends or family who practice a different religion, think how nice it would be to offer your service to them for their wedding. You can even perform Christian weddings without having to go through long religious classes or seminary. Once you are ordained, you can focus on planning the meaningful ceremony that represents the beliefs of those involved.
Becoming an ordained minister with the Universal Life Church not only allows you to participate in a special way in weddings, but also in funerals or christening ceremonies for children. Ministers ordained through the Universal Life Church can even conduct chaplain work inside prisons and hospitals in 48 states. It doesn't matter where you become ordained in the ULC because of the legal basis that all ULC churches are legally equivalent.
Ordination Is Easy
Atheist ordination in the Universal Life Church is quite easy. It's also free. The online application does not ask for any religious affiliation or background. It takes just a few minutes to get your confirmation email. When filling out the online form, remember these things:
We do not share your information or email.
You have to use your valid, legal full name. A nick name invalidates your ordination.
We must have your address.
You must be over 13 to sign up. We do ordain individuals under the age of 18, but in some states you have to be at least 18 to officiate at a wedding.
The Need for Ministers
With same-sex marriages becoming legal in more states, the need for an atheist minister willing to perform these ceremonies is growing. Many Christian ministers have to answer to their denomination and cannot receive permission to officiate or refuse to. The need is greater in rural communities where people do not have access to a lot of different places to find the minister that respects them.
It's unfortunate that many people stay away from the life ceremonies that mean so much because they do not believe they will find a minister who will respect their beliefs. Your ordination gives you the ability to provide care and support during the most special moments of life, birth, marriage, and death.
When you are ordained through the ULC, you have access to our vast resources and information. We provide assistance if you have problems with the county clerk accepting your ULC credentials. Because we have so many ministers, we have been through the procedure before. We have a training guide and helpful hints about what you need to do in your state to perform wedding ceremonies that will be legally recognized.
The ULC respects your spiritual philosophies, and we never tell you how to practice your religion. We hold all belief systems in equal regard. Our mission is to ordain those who desire it. Your ordination is free for your lifetime. Become an atheist minister with the Universal Life Church and begin serving others.