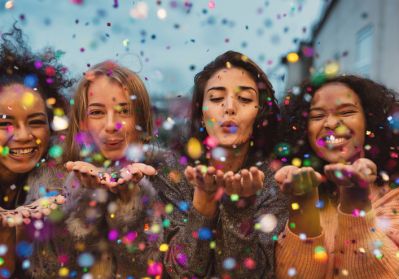 Throwing a wedding can be a big undertaking. Though you want to capture the love of you and your partner, you might find yourself caught in endless streams of traditions and rituals. While there are some aspects of a ceremony you might need to stick with for religious reasons, there is nothing wrong with taking control over the rest. Putting your own spin on the event is an excellent way for you to feel like you are making your mark and personalizing your special day.
To get started, it can be fun to think outside the box. Going the extra mile and examining unusual wedding ideas to incorporate into your own event can help get your wheels spinning and turn you on to some new thoughts.
Asking for Advice
Married life can be tricky. Though you and your significant other may have been dating for many years, tying the knot changes the texture of your relationship. Some of these changes are going to come as a surprise, like sudden arguments about where to place a new armchair in your living room. Other changes you might expect, like sitting down to discuss plans for expanding your family and having children. No matter what you are going to face down the line, a little bit of advice can get you far.
There are going to be many married couples at your wedding. Use this to your advantage and place cards on each table at the reception instructing guests to write their own advice for a happy marriage. After the event has ended, you and your new spouse can sit together and look over all of the advice your family and friends have provided. While you might get a lot of silly responses, you are most likely going to get some nuggets of wisdom mixed in as well.
Explosions of Glitter
Throwing rice at newlyweds has been a tradition for many years now. The ritual has shifted a bit, with rice being swapped out for bubbles or confetti. In fact, throwing confetti at a wedding is something you might want to play around with. Since your friends and family members will want to keep the mood light and help everyone at the reception enjoy the experience, you might as well provide them with the right tools. Many couples are using "confetti bars" at their receptions for just this situation.
A confetti bar is exactly what it sounds like: a table where guests can go during your wedding to grab handfuls of glitter, paper, and confetti to toss into the air in a celebratory fashion. When the dance floor is packed with people, the flying bursts of confetti will make for some seriously smashing photos. Though this can be a lot of fun, it is a good idea to speak with the venue managers in advance. Confetti makes a huge mess, so don't start this project without receiving permission first.
Live Painting
Hiring a photographer to capture the special moments of a wedding is a common decision for most couples. If you are looking to take things to another level, you might want to play around with the idea of a "live painter." This professional will come to your reception with a canvas and paint, setting up somewhere in your venue. Over the course of the reception, the painter will capture the essence of your event. This is a unique and lovely way to remember one of the most important nights of your life.
Exploring unusual ideas for your event can help you to feel like you are truly taking charge with your wedding. Find the perfect practices for you and your partner and get started on throwing an event to remember.