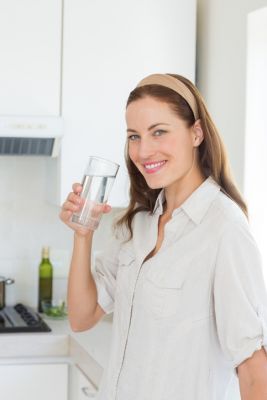 Though it might seem like a million years away at the moment, the morning of your wedding is going to arrive before you know it. Since you want to make the most of your special day from the second you wake, it is best to plan out your itinerary long before the day comes. This starts with the night before the wedding. Whether you are out with family and friends celebrating or finishing some last-minute adjustments, you absolutely must ensure a proper night's sleep. A failure to get rest will throw everything else off.
Outside of proper sleep, there are several key tasks you are going to want to focus on when it comes to the morning you get married. See which ideas work best for you and face your wedding in the best possible way.
Hydrate and Communicate
Water is your best friend on the day you get married. While it is always a good idea to stay hydrated, it is even more pressing when you tie the knot. You are going to be moving around at all times on this day. From walking down the aisle to dancing at the reception to posing for photos, it is going to take a great deal of energy and stamina on your part. To deliver, you need to provide your body with the fuel it requires to operate. Water is a great way to start.
By beginning the morning with a fresh glass of water, you are putting your best foot forward. After downing a refreshing glass of water, you want to communicate with your partner. If you live together, this will not be a problem. For those who do not live with their future spouses, a simple text message or phone call will be a great fit. Keep the conversation short and sweet and get ready to move on to other morning tasks.
Ditch Technology
Social media dominates many lives these days. If you are constantly using your phone to check Instagram, Facebook, Twitter, and everything else under the sun, you need to take extra caution for your big day. Old habits die hard, which means you are going to always be reaching for your phone if you have the option. Instead, turn your phone off completely. All the people who need to get in touch will already be around you, meaning you don't need to be connected to the internet.
Should you decide to turn your phone off in the morning, you might also find it helpful to take a minute to sit alone with your thoughts. You are about to dive into a day filled with activities and emotions. To prepare yourself for all that awaits, this moment of serenity can be a huge help. Starting your life with your significant other means you might not have many moments of solitude in the near future. Enjoy it while you can and appreciate how life has led you to this point.
Prepare Your Outfit
Though you might want to do this immediately upon waking, hanging your outfit out is an important step to remember for your morning ritual. Though you might be tempted to do it the night before, taking an extra couple of minutes at the start of the day can be a more calming activity. Step back and appreciate your outfit and imagine how you'll look when you put it on. This can help to build excitement for the day's events and get your clothing ready for use.
The morning of your wedding is going to arrive before you know it and it will likely pass like a dream. When the day comes, be sure to start off in a calm and contemplative way to begin in the best manner.