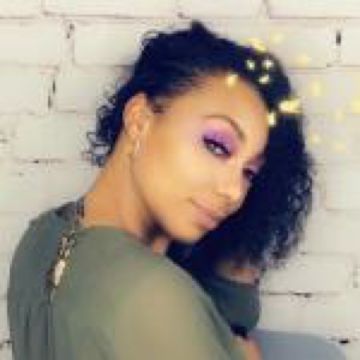 Address
2977 W Outer Drive
Milwaukee 53209
Detroit, MI 48221
Phone
Service Fee
$280
Payments Accepted
Other, Cash, Money Order, PayPal
Travel Range
230 miles
About Me:
Peace and Blessings, My name is Charlotte and I love bringing people together in love under the Universal Energies. I enjoy connecting one back to the another before I had my credentials. So it only made sense for me to train with ULC. My spiritual wisdom resides in knowledge and connections that come from The Great Spirit, Mother Earth, Brother Sun, Sister Moon, My Ancestors, Guards & Guardians(Angels too)!
I have learned to hear from the Spirit Realm in many occasions, as well as read Tarot cards and such. I'd like to continue doing business as "Madam Minister" because its uniquely different from the traditional titles. I personally love it.
When my wisdom developed over the years I included study of Native spirituality, Hebrew, and many other forms of spiritual understandings and walks. That's how I gathered my Truth. My Marital preference is publicized on 'Divorce Court with Judge Lynn Tolar"; I was involved in the first polygamous relationship that appeared on her show. There you go, Whenever and Wherever polygamy, polyamory and other Poly Lifestyles become legal Id love to be your Minister. I also offer Commitment Ceremonies until we get there. Me on a personal note: I love dancing, working out to stay fit for my couples reception (if invited), and I have a passion for offering costume themed weddings. My prices range give me a call so we can get you married. Yes I'm willing to travel but we'll discuss that at your consultation.
I'm looking forward to the phenomenal experience of ordaining phenomenal unions! As you can see I'm not your traditional religious Minister, I do believe in Infinite ♾ Freedom, we don't have to be judged by our kind any longer.
I'm a trend setting Steampunk, Gypsy, Witch, Bohemian One of a kind Minister. If you're interested in being ordained by me with Infinite Freedom, contact me you Charlotte A Tharp DBA "Madam Minister"
Religious Affiliations
Kemetic Reconstructionism, Methodism, New Age, New Thought, Spiritualism, Voodoo, Wicca, Zen, Other
Types of Service Offered
Marriages, Same-Sex Marriages, Renewal of Vows, Handfastings, Funerals, House Blessings
---