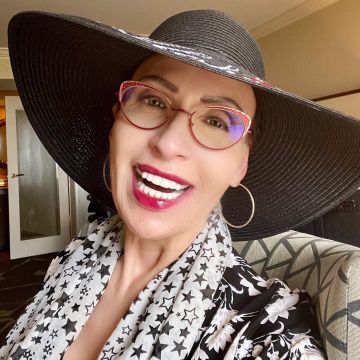 Address
590 Farrington Hwy #524-146
Kapolei, HI 96792
Experience
13 years, 4 months
Service Fee
$250
Payments Accepted
Money Order, PayPal
Travel Range
1000 miles
About Me:
Aloha!
If you clicked here, I'm so happy are soooo excited for you. That means you are getting married or considering renewing your vows or want an officiant at your event or ceremony. Based on Oahu, I will come to you or we can get a permit for a beautiful beach wedding since the beaches of Hawaii belong to all the people.
Ordained by the Universal Life Church thirteen years ago, I have officiated over thousands of weddings in multiple states at Disney-themed weddings, Renaissance weddings, backyard weddings, living room weddings, as well as in multiple destinations spots like Malibu, CA, Palm Springs, CA and Fire Island in NY to name a few.
I love providing memorable events and want you and your guests to remember your day - especially your ceremony. I am OG LGBTQ+ friendly and welcome the chance to provide services for you.
I can provide a religious ceremony (even working with a co-officiant) or I can perform one that is straightforward and similar to what you might get at City Hall (civil ceremony). It will still make you legit married! I also love weddings where you write some of your vows or statements too. For those, I do recommend a rehearsal.
Let's connect and discuss your dream day!
I accept PayPal, Venmo and Zelle! Aloha and Mahalo!
Religious Affiliations
Ahmadiyya, Aladura, Amish, Anglicanism, Asatru, Assemblies of God, Atheism, Baha'i Faith, Baptists, Bon, Buddhism, Candomble, Cao Dai, Cathari, Catholicism, Charismatic movement, Chinese Religion, Christadelphians, Christianity, Confucianism, Conservative Judaism, Donatism, Dragon Rouge, Druidism, Eckankar, ELCA, Falun Gong, Foursquare Church, Gnosticism, Greek Religion, Hellenic Reconstructionism, Hinduism, Illuminati, Intelligent Design, Islam, Jainism, Jehovah's Witnesses, Judaism, Kabbalah, Kemetic Reconstructionism, Kopimi, Lutheranism, Mahayana Buddhism, Methodism, Mithraism, Neoplatonism, New Age, New Thought, Nichiren, Norse Religion, Olmec Religion, Oneness Pentecostalism, Orthodox Judaism, Pentecostalism, Presbyterianism, Priory of Sion, Protestantism, Pure Land Buddhism, Quakers, Rastafarianism, Reform Judaism, Rinzai Zen Buddhism, Roman Religion, Satanism, Scientology, Shaivism, Shi'a Islam, Sikhism, Soto Zen Buddhism, Spiritualism, Sufism, Sunni Islam, Taoism, Tendai Buddhism, Typhonian Order, Umbanda, Unitarian Universalism, Universal Life Church, Vaishnavism, Vajrayana Buddhism, Vedanta, Vineyard Churches, Voodoo, Wicca, Worldwide Church of God, Yezidi, Zen, Zionism, Zoroastrianism, Other, None
Types of Service Offered
Marriages, Same-Sex Marriages, Renewal of Vows, Handfastings, Baptisms, Funerals, Christenings, House Blessings, Premarital Counseling, General Ministry, Spiritual Guidance
---